Accessing data on how your Community is performing is crucial to your growth and success. Luckily we're on hand to provide you with that data.
To begin with, let's guide you to where you can find your Analytics data. Head to the Console and select Home from the left hand menu. Here you will see two different sections.
All Communities receive the standard Analytics dashboard for free, however, if you're keen on a deeper understanding of your Communities performance, you can upgrade and receive access to the full range of Advanced Analytics.
Let's take a look at each of them to help give you an understanding of what they provide!
The Analytics Dashboard:
You receive access to this standard Analytics dashboard for free as part of your Community plan.
It allows you to access a set number of categories and data. For example:
Your number of active members over pre-set time periods.
Your user-base split by platform use (iOS, Android and Web).
Your top three monthly members.
The Advanced Analytics Dashboard:
The Advanced Analytics dashboard provides you with a much wider data range, a more varied set of Analytics and more granular detail to really sink your teeth into.
There is a whole host of information available here, including:
Your number of active contributors vs the number of lurkers.
The number of posts made in your Community vs the number of different members who have posted.
The number of Monthly Active Users (MAU) who have been retained from the previous month.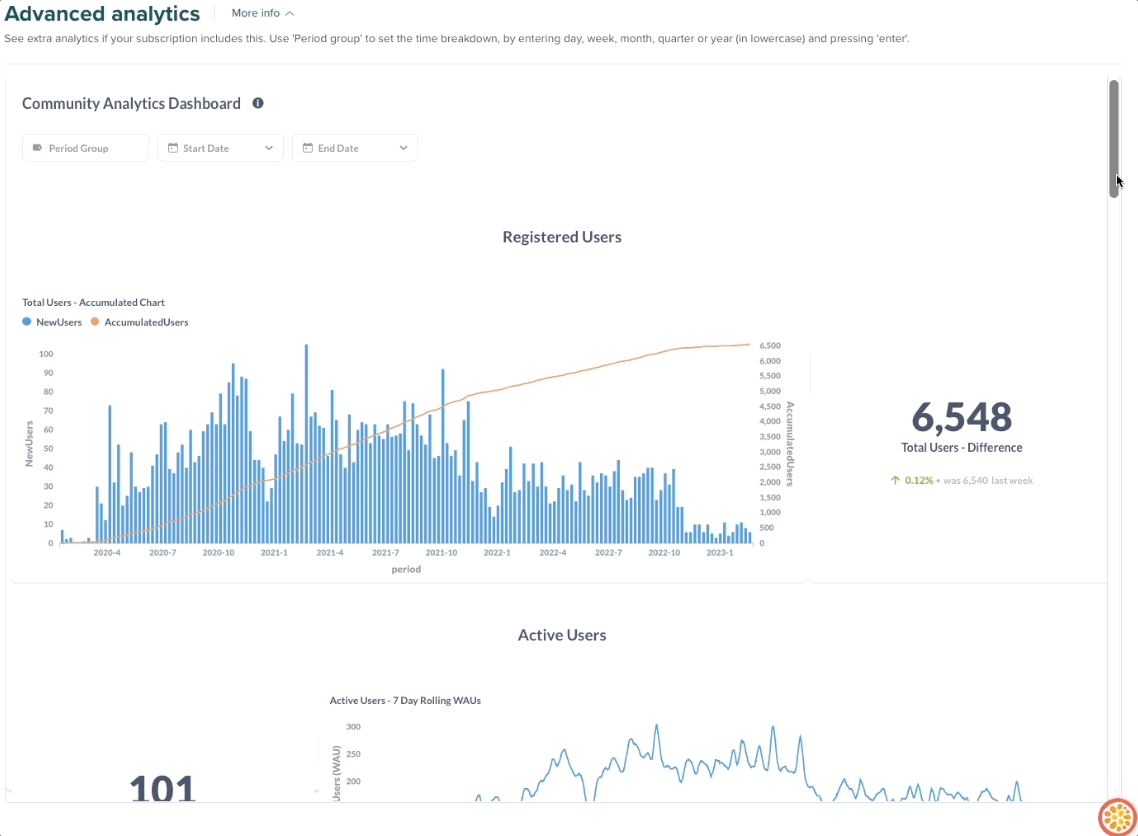 You are able to configure the data to search for specific time periods for example and it is also downloadable so you can access, share and analyse at your own leisure.
If you are interested in the Advanced Analytics feature, why not reach out to your amazing Customer Success Manager (if you have one), or our brilliant Support team at help@disciplemedia.com.
More information about pricing can be found here on our website.
Top Tip:
Did you know that if hovering over different elements of the Analytics graphs, will also reveal more data to you!